We are Wirthwein
and your first choice if you intend to make your career in a versatile, international and fast-growing family-run enterprise.
Career with Wirthwein – chances, perspectives, new challenges.
We are a large family-run enterprise with 22 plants all around the world. Plastic processing is our passion. Our solutions move the whole world. We manufacture components that are part and parcel of any kind of car, rail fastening system or household appliance. Together we develop our personal strengths and write lasting success stories. All of our 3,500 employees are experts in their fields.
We are not an anonymous industrial enterprise but a family-run company with a long-term business focus. For us, family means team spirit, reliability and work-life balance.
We are open to new cultures, products and business areas. We are an internationally and integrally focused group. New, thrilling perspectives and challenges open up for us every day anew.
We complement our strengths and potentials. Our experienced experts and ambitious junior staff interacting we find solutions where others have long since given up.
Plastic is an innovative and sustainable material. Our business areas are among the most innovative and sustainable industries worldwide. This mixture together with our international locations creates safe and predictable perspectives.
Open and honest communication
We talk to each other and attach importance to an open communication. This is the reason why we keep hierarchies flat, reduce our communication channels and live a culture of error in a positive way.
Promotion and advanced training
We actively accompany you on each step of your career ladder. We meet regularly to jointly explore goals and possibilities. By means of the Wirthwein Academy's advanced training offer we promote and deliberately develop your strengths.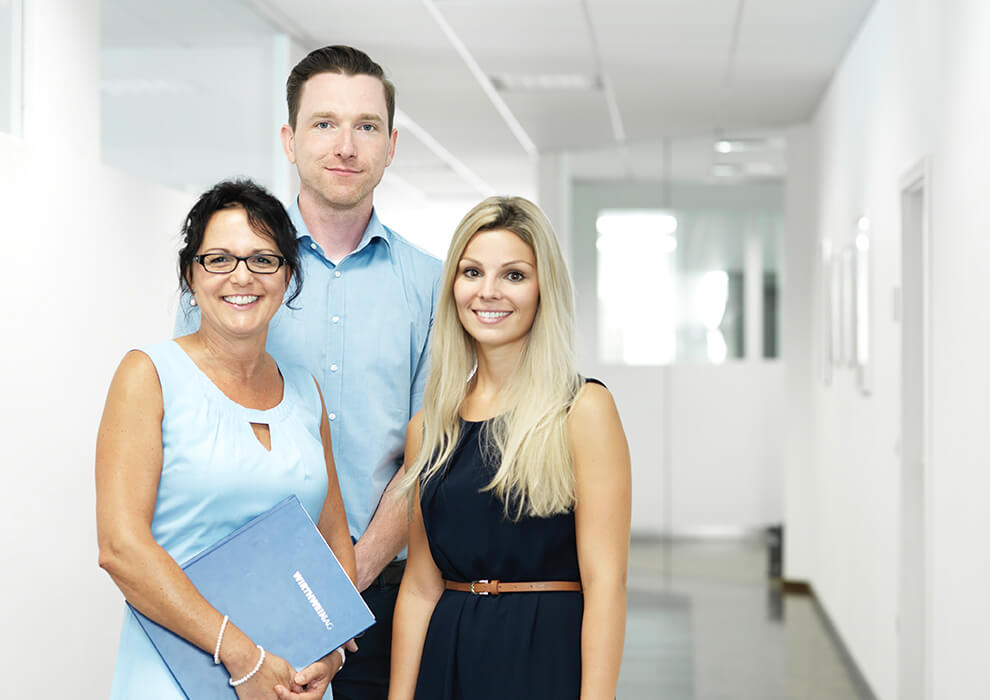 The Wirthwein Academy – advanced training according to group standards.
We attach great importance to a target-oriented personal and career advancement of our staff. We consistently count on uniform qualification and personal development concepts. The Wirthwein Academy offers our staff a wide range of advanced training courses while focusing on the current need for advanced training and your career goals.
You would like to become a part of us?
You have any questions concerning your career start?