Perfect in form
with global production capacities, innovative technologies as well as maximum flexibility and delivery service.
The whole spectrum of plastics processing – injection molding, foaming, extrusion blow molding
Being an experienced system supplier we provide you with a unique comprehensive package of thermoplastic processing: interlinked injection molding, extrusion blow molding, fully automated insert technologies and, if required, maximum purity in class 7 clean rooms. We see our strengths in the production of technically advanced large components. We produce flexibly, responsively and in accordance with our customers at more than twenty production sites worldwide.
Fully interlinked global production solutions
Of consistent, certified and reproducible quality
Shot weights from 3g to 10kg
Clamping forces from 250kN to 17,000kN
Unique combination of extrusion blow molding, injection molding and clean room production
Processing of all conventional thermoplastics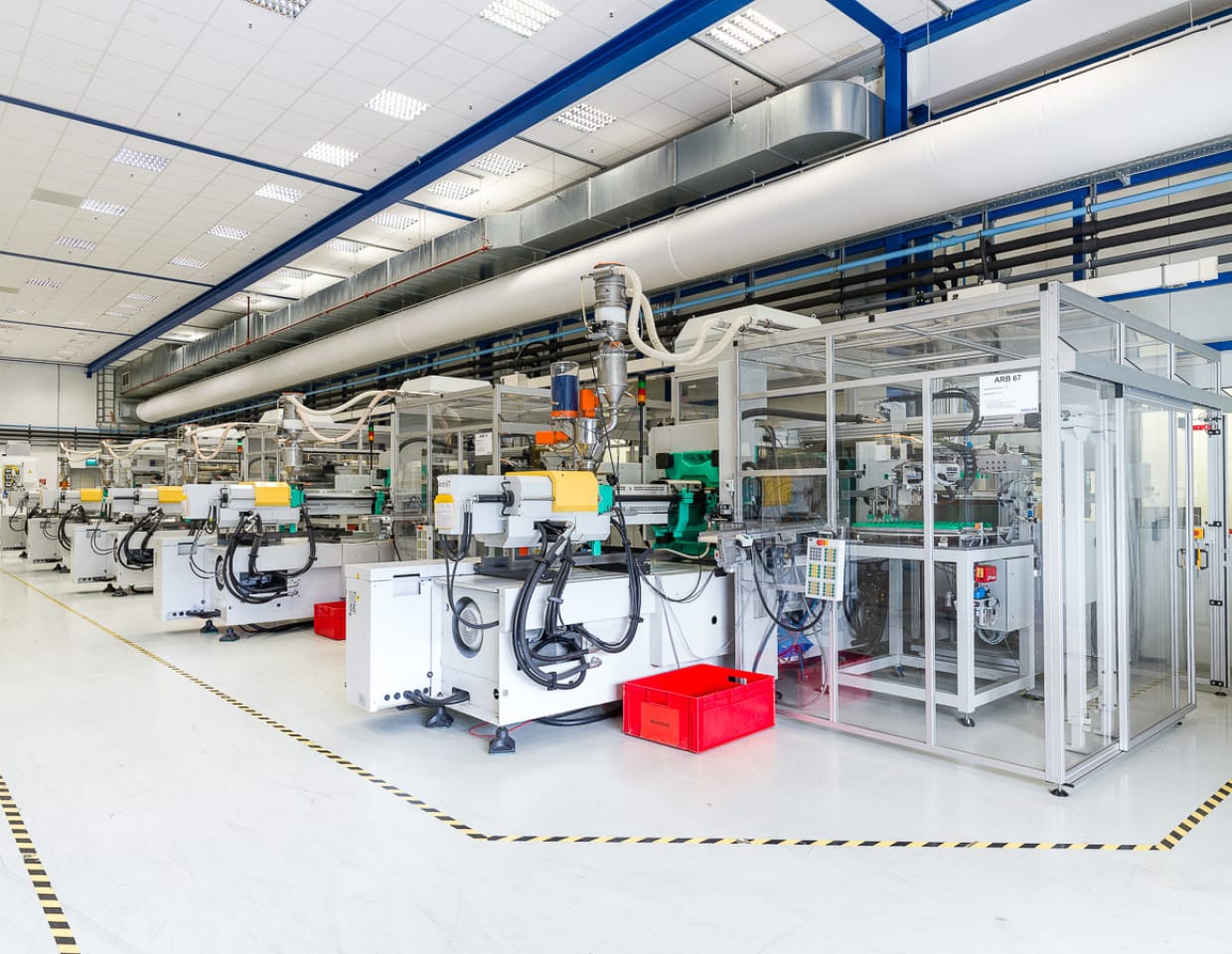 With shot weights of up to 10kg and more than 500 group-owned injection molding machines we mold precise and state-of-the-art plastic articles. Sophisticated thermoplastics allow for an integration of functions and maximum freedom in design. Depending on our customers' specifications we use special technologies, such as assembly injection molding, multi-component injection molding, insert molding or cavity pressure. With our state-of-the-art machinery we exceed all our customers' expectations regarding delivery reliability and quality.
Process improvement through mold sensor technology
Multi-component injection molding
Insert molding technology (horizontal and vertical)
Assembly injection molding, stack- and tandem injection molding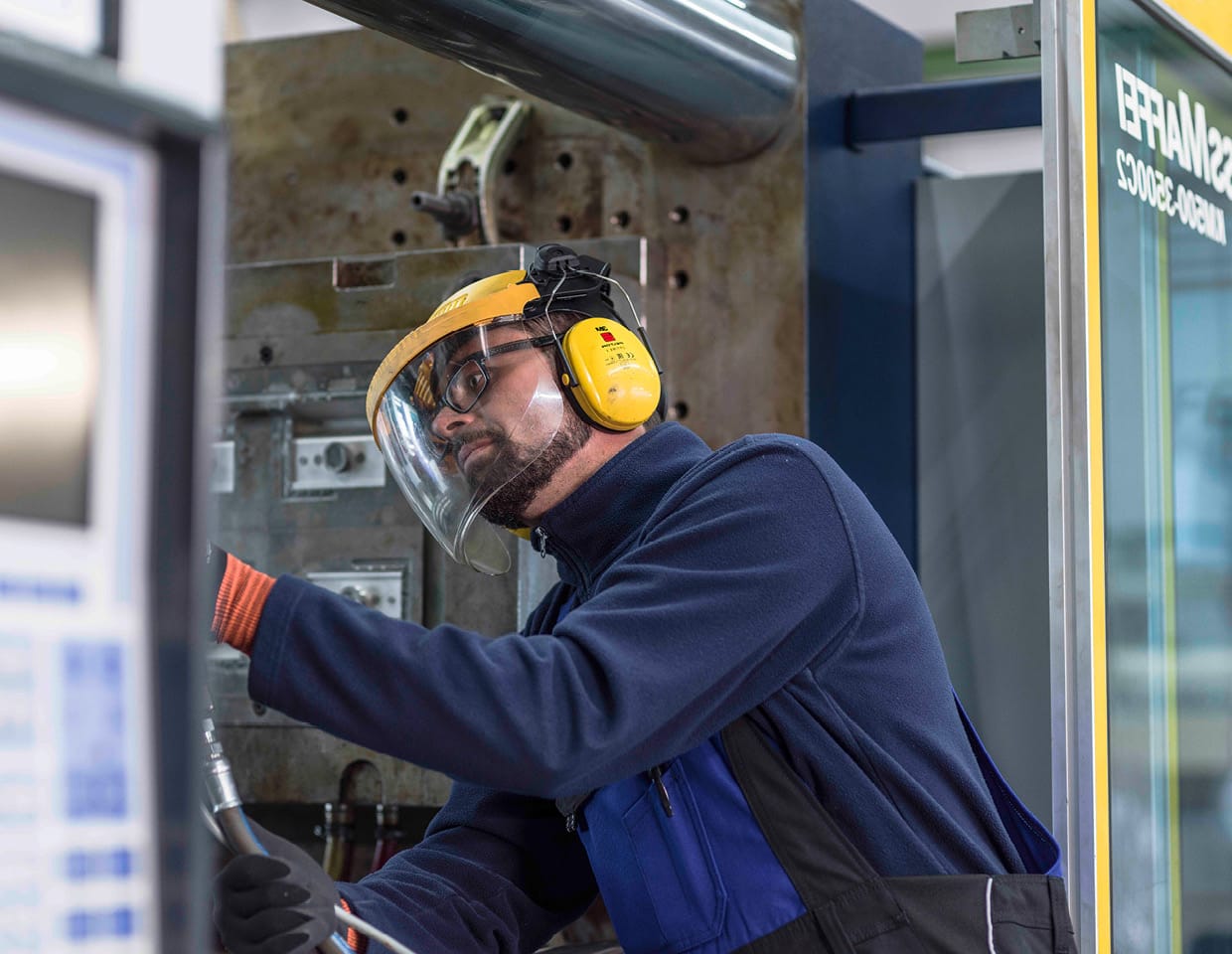 Thermoplastic foam injection molding.
Thanks to the thermoplastic foam injection molding procedure, such as physical foaming, articles can be manufactured more dimensionally stable, quicker, lighter and more cost-effectively. Along with the market leader MuCell® we also successfully apply the Cellmould® procedure to manufacture weight-reduced thermoplastic components in the automotive engineering and white goods sector. Depending on our customers' requirements and needs we flexibly expand our thermoplastic foam injection molding production capacities at the plants required.
Chemical foaming
Physical foaming (MuCell® and Cellmould®)
Foaming of all conventional thermoplastics
Several installations across Europe with clamping forces from 3,000kN to 16,000kN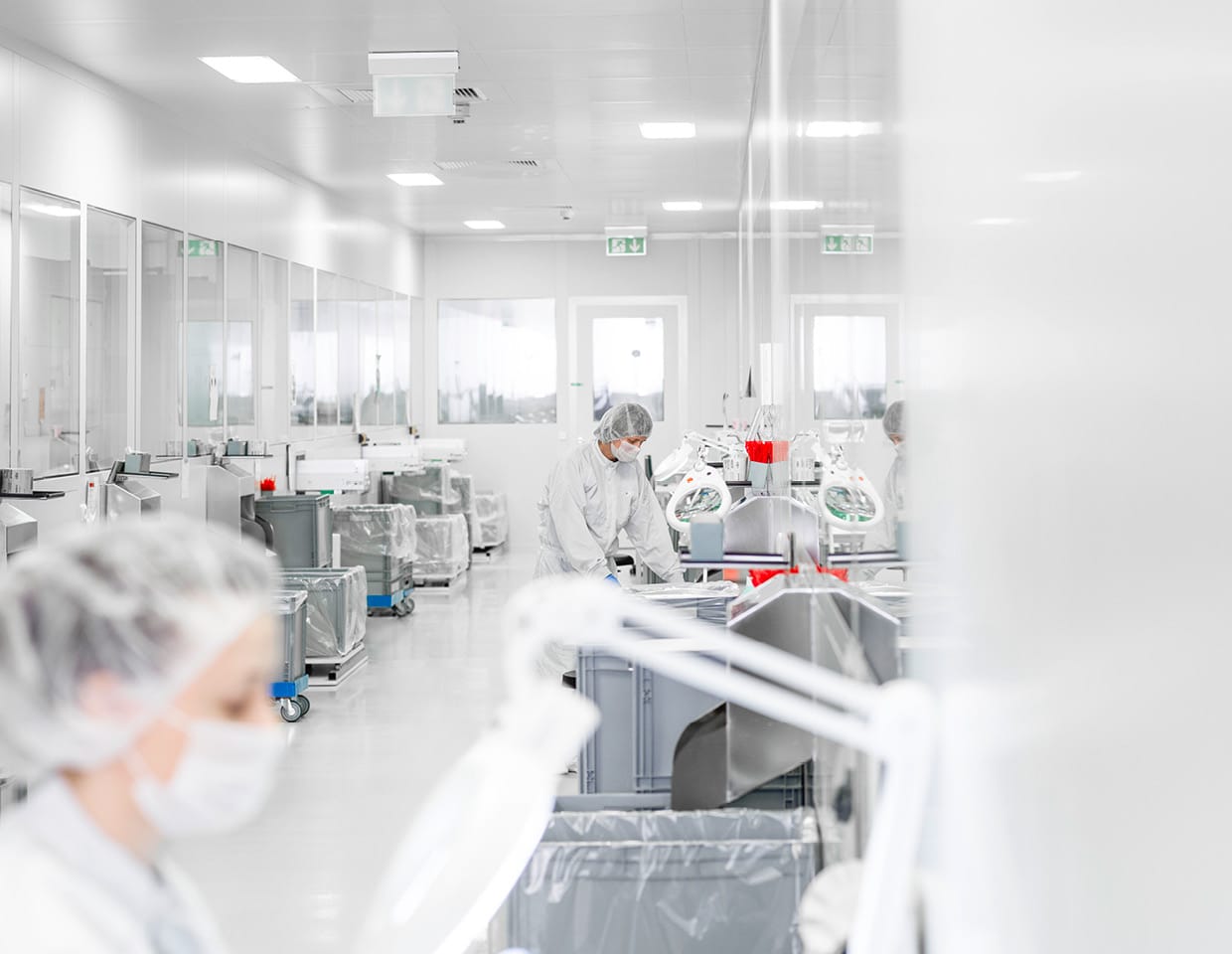 When it comes to high article purity and dust-free molding processes, we produce in our certified ISO class 7 clean rooms under standardized and controlled conditions. Based on our hygiene guidelines according to DIN EN ISO 14644 and consistent process monitoring, we meet the requirements regarding particle concentration, air temperature, pressure and humidity. Our customers from the pharmaceutical and medical technology industries profit from maximum safety and efficiency, particularly in the application area of PCR or ATP hygiene monitoring.
Hygiene monitoring
Clean room ISO class 7, DIN EN ISO 14644-1
Production with reduced ATP/RNA/DNA
Production according to GMP standard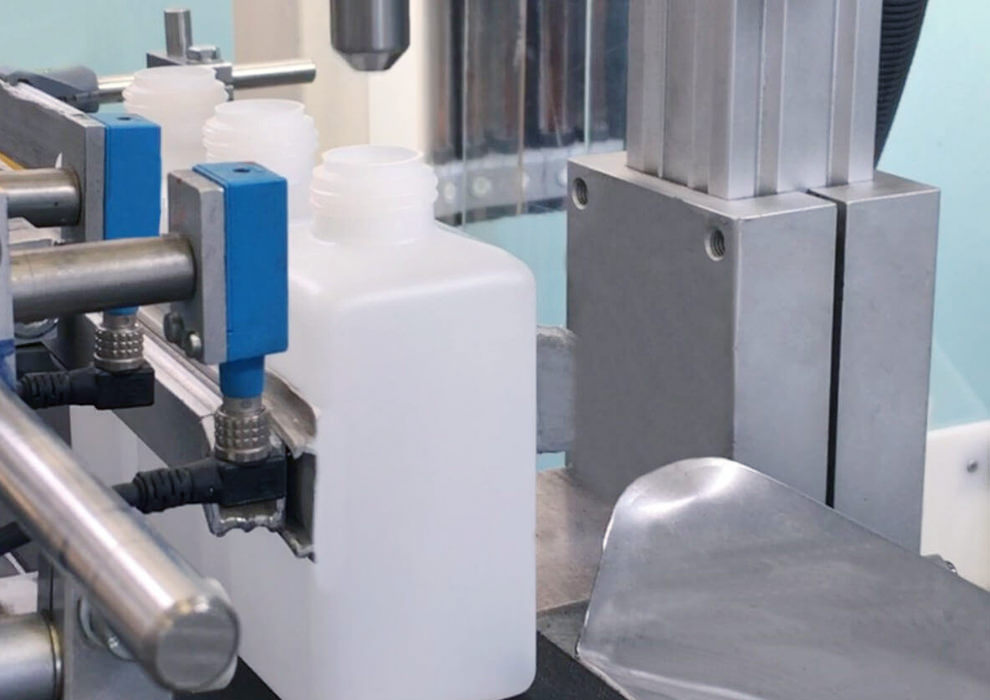 Dimensionally stable bottles, tubes or technical hollow bottles are manufactured on state-of-the-art extrusion blow molding production lines. Being an expert in tempering, controlled molding of molten mass and accurate blowing of molded blanks we implement complex geometries and sophisticated functional components. We produce under the laminar flow clean room technique for pharmaceutical and medical applications.
Number of cavities from 1+1 to 4+4
Volume from 5ml to 6l
Production under laminar flow
Cleanpack packaging
100 % camera inspections and leak tests
Individual assembly concepts for higher efficiency and safety.
The key to component quality.