Always one "form" ahead.
With two of our own tool making plants, state-of-the-art milling- and EDM technologies and the synergies of a system supplier with integrated solutions.
In-house tool making as the key to consistent component quality.
A high-quality and dimensionally stable tool is critical for series production, which is why we incorporate our knowledge about shrinkage, deformation and flow lines in each and every precision tool we make. We design, construct and produce at three certified tool making plants. Our core competence is the new construction of almost all common injection molds and multi-component tools for technical components and visible parts. We regularly consult with our technical departments to reduce the time until the start of production and to be able to solve even highly complex tasks.
Pilot molds
Slide molds and unfastening molds
Two-plate and three-plate molds
Multi-cavity molds (up to 96 cavities)
Stack molds and hybrid molds
Even more flexible and responsive thanks to in-house tool making capacities and global production strategies: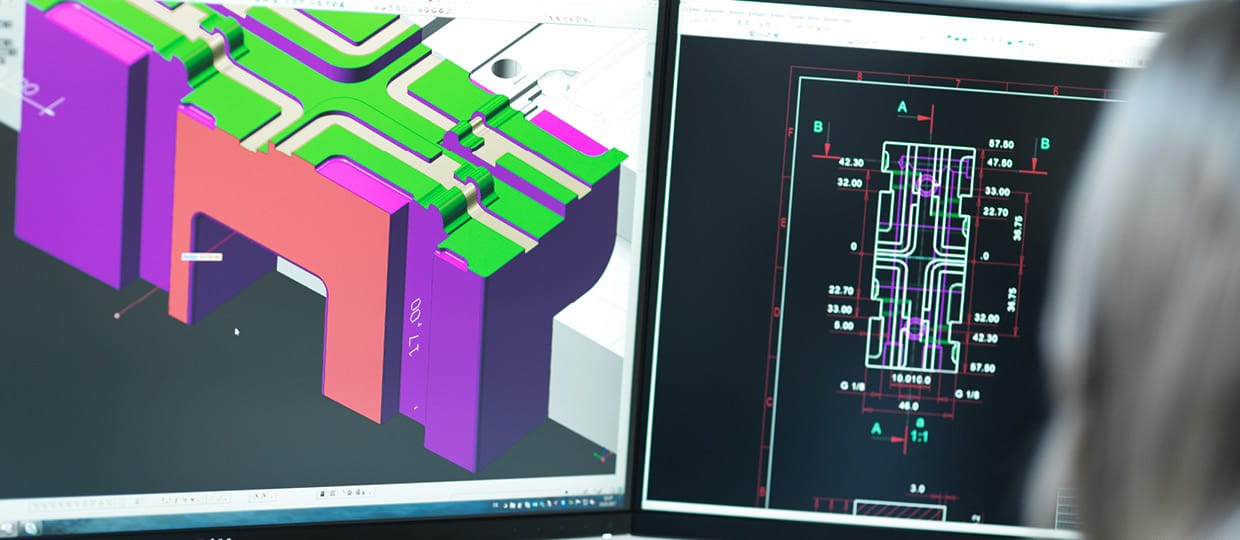 1. Tool construction and design
Our highly experienced designers transfer the design specifications into plastic-compatible 3D construction data. Unlike external tool manufacturers, we can work alongside the series development and can implement changes to the tooling data with a rapid response and pass them on the CAM data in real-time. During the development process the experiences of the tool making department are incorporated in order to achieve an optimum result for all departments.
Tool design and construction with 3D-CAD / Think Design
Filling simulations (Moldex3D, Cadmould®) and deformation calculations
Responsive data changes and optimizations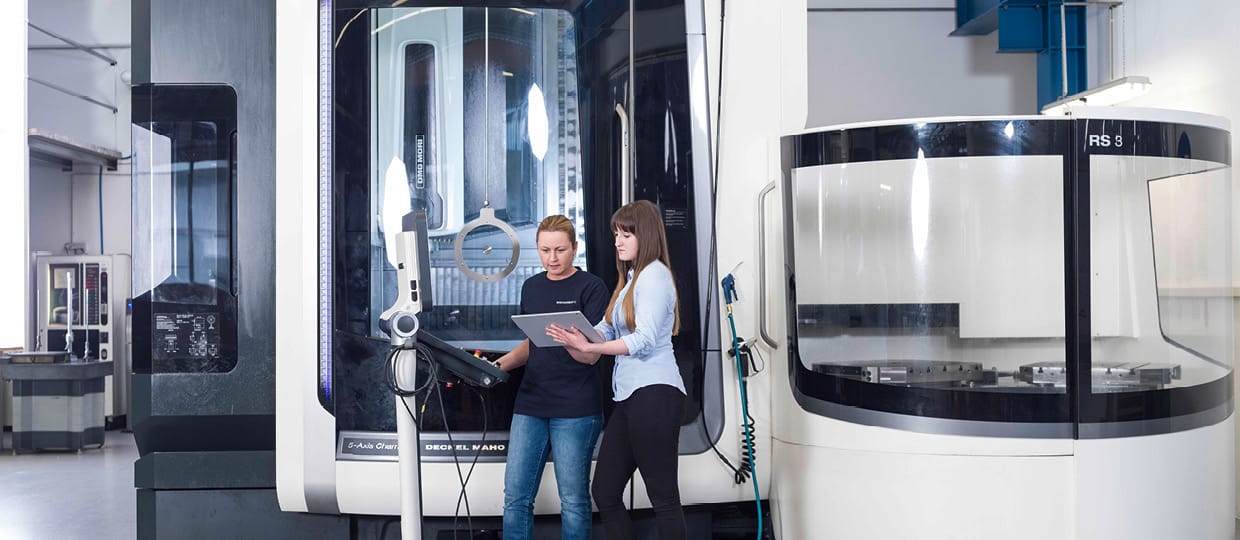 2. Trouble-free tool production
Upon preparation of the article data our CAM experts design the required milling programs and strategies for the processing centers. In constant compliance with the tolerance specifications we produce all components at one of our tool making plants – flexibly, with globally uniform tool concepts and state-of-the-art milling- and EDM technologies.
Complex injection molds with dimensions of up to 1,000 x 1,800 mm and a total weight of 20,000 kg
3+5-axis milling machines, wire cutting, vertical eroding, flat grinding, CNC lathing, blasting of structured surfaces
Tool making according to all ISO standards
Spotting press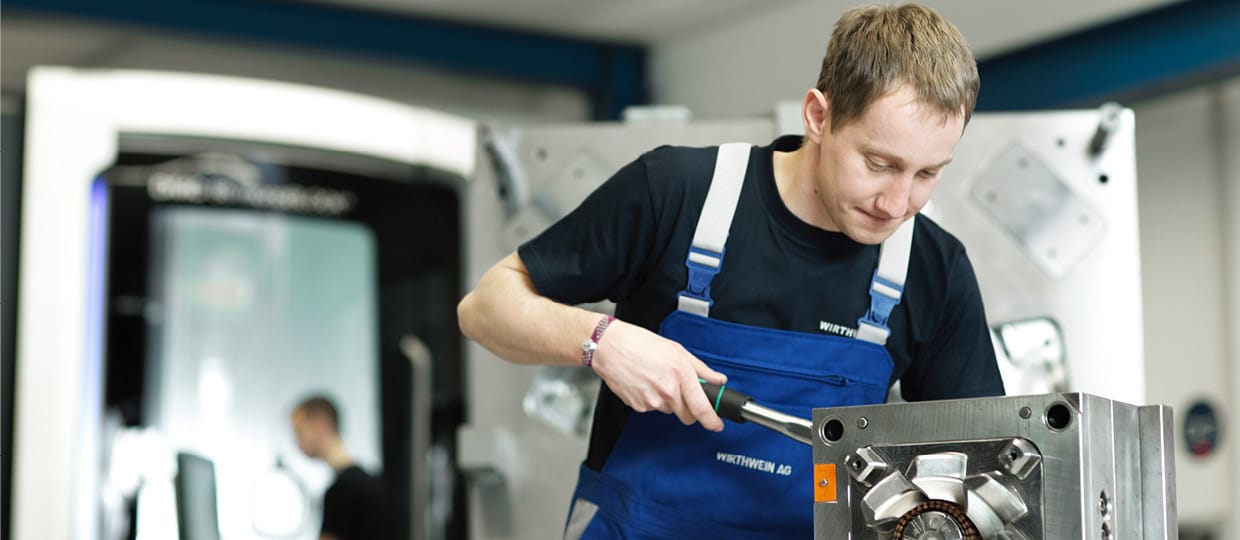 3. Tool assembly and tests
Our tool making department fully integrates technological functions in injection molds, such as sensor-, electrical- and hydraulic systems and hot-runner technology. Thanks to our in-house measuring room and state-of-the-art 3D coordinate measuring technology we gain important insights regarding electrode displacement, hardness and roughness.
Functional integration (sensor system, hot-runner technology)
Self-inspection, surface inspection, hardness test
In-house measuring room (3D-coordinate measuring machine)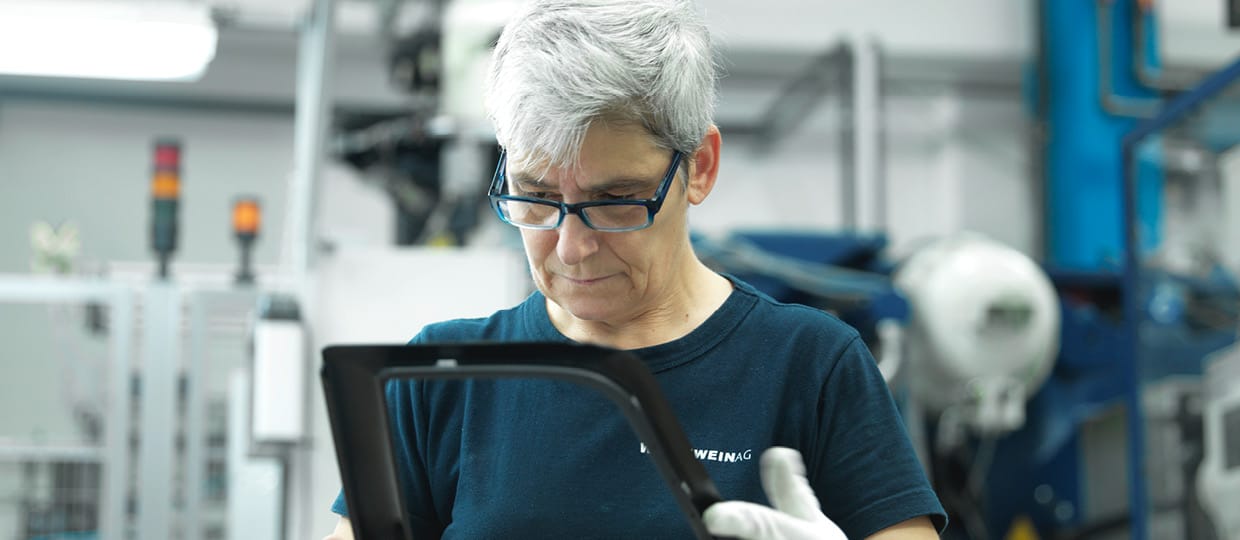 4. Sampling
Documented functional sampling is done on a series machine under production-related conditions. Finally we test all injection mold functions in our measuring center and together with our customer release the mold for production.
Functional sampling
Sampling certificate
Final testing in measuring room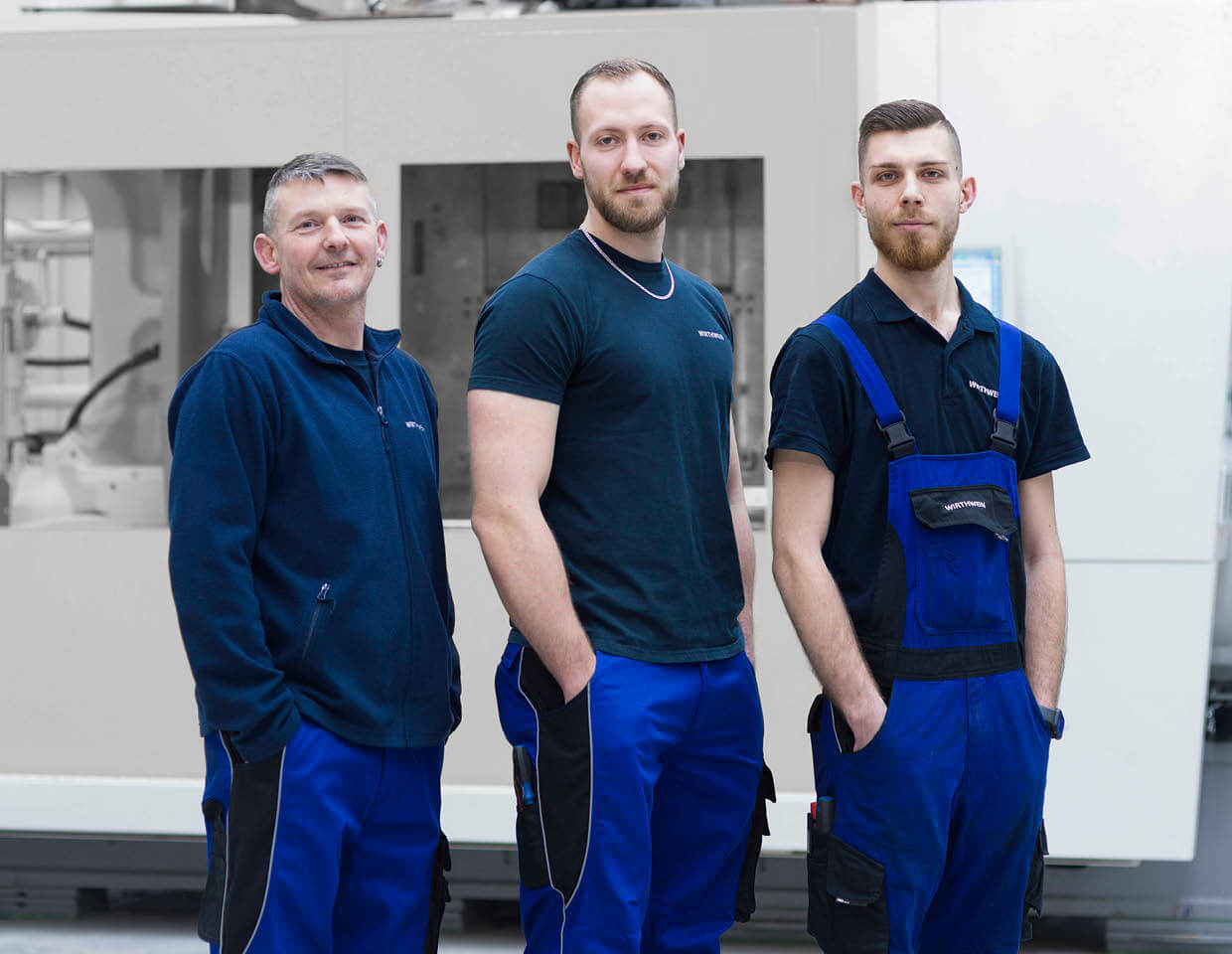 Comprehensive tool service and maintenance.
Each Wirthwein plant includes a maintenance department for service and minor tool modifications. Major repair works are carried out by our global in-house tool making service teams.
Maintenance and repair
Cleaning (with dry ice) and polishing of molds
Adjustment of gloss levels for structured surfaces
Change and tool management
Tool management according to the highest quality standards.
Your career opportunities in tool making.